2 events,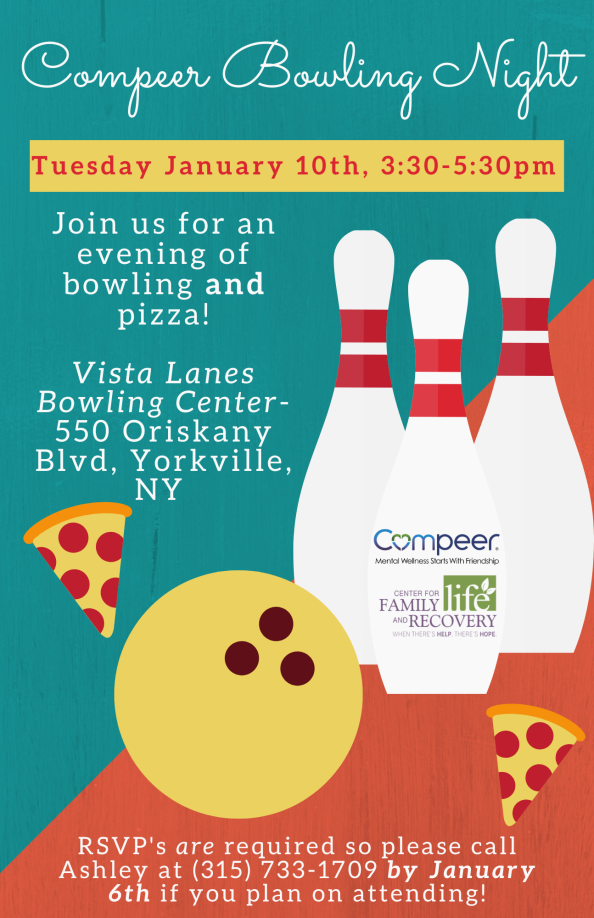 Join us for an evening of bowling and pizza! RSVPs are required, so please call Ashley at 315-733-1709 by January 6th if you plan on attending!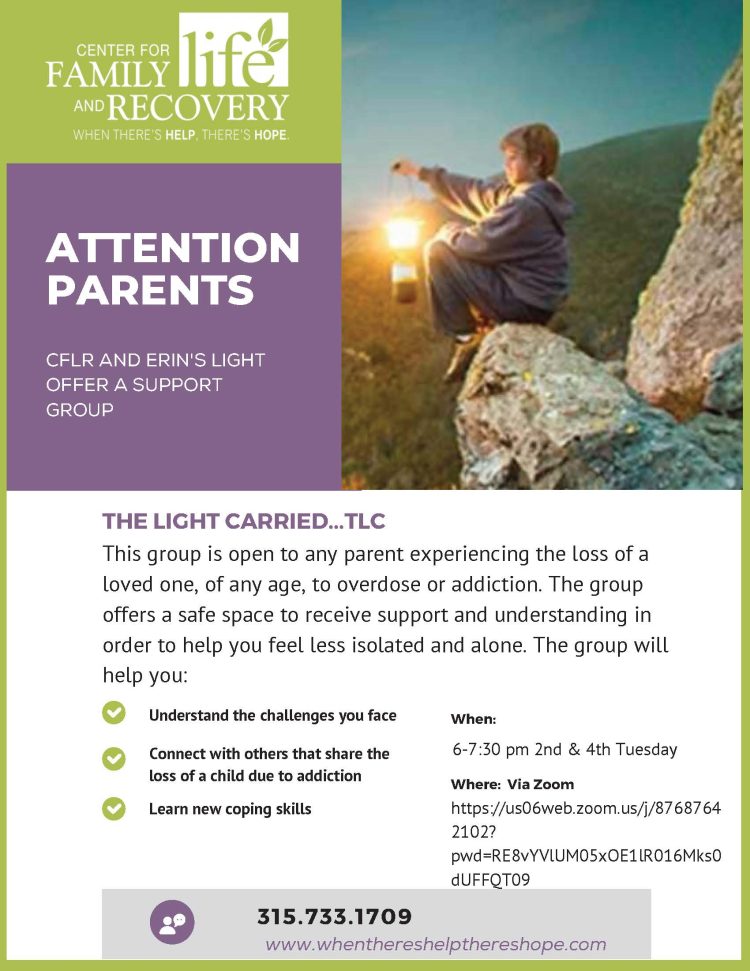 CFLR and Erin's Light offer a support group: The Light Carried....TLC The group will help you: Understand the challenges you face. Connect with others who share the loss of a child due to addiction. Learn new coping skills. https://zoom.us/j/92411082348?pwd=Z2QvWjlLU2U2RmRIckRjeVBLRC8yUT09
1 event,
Martin Luther King Jr. Day
2 events,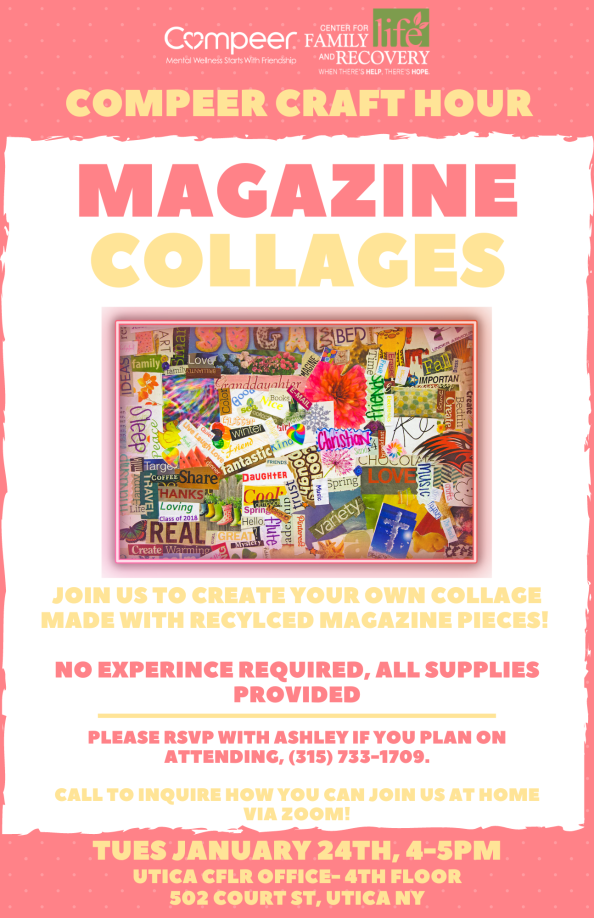 Join us to create your own collage made with recycled magazine pieces! No experience required; all supplies provided. Please RSVP with Ashley if you plan on attending, 315-733-1709. Call to inquire how you can join us at home via Zoom!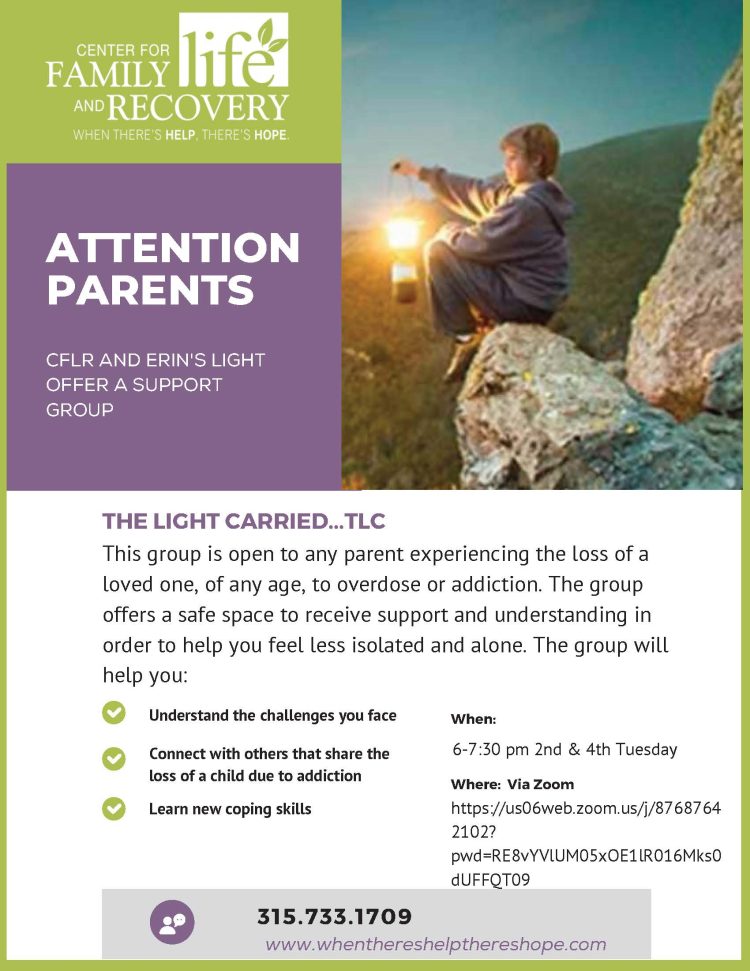 CFLR and Erin's Light offer a support group: The Light Carried....TLC The group will help you: Understand the challenges you face. Connect with others who share the loss of a child due to addiction. Learn new coping skills. https://zoom.us/j/92411082348?pwd=Z2QvWjlLU2U2RmRIckRjeVBLRC8yUT09