Your Employee Assistance Program (EAP) includes short-term counseling, consultation, and training services. Assistance with life issues and problems that impede productivity at work and/or at home.
Follow us on Facebook for the latest updates at:
Tuesday at 2 is back !! This drop in zoom meeting held once a month is geared towards all employees and staff.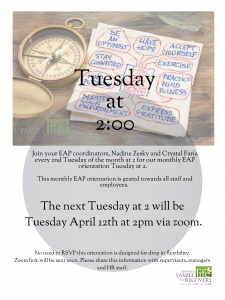 Questions?
Questions can be posted in the portal and will be answered within 24-48 hours