IDP Classes are currently available at MVCC-Utica Campus.  To register for these classes, you must sign up through the DMV.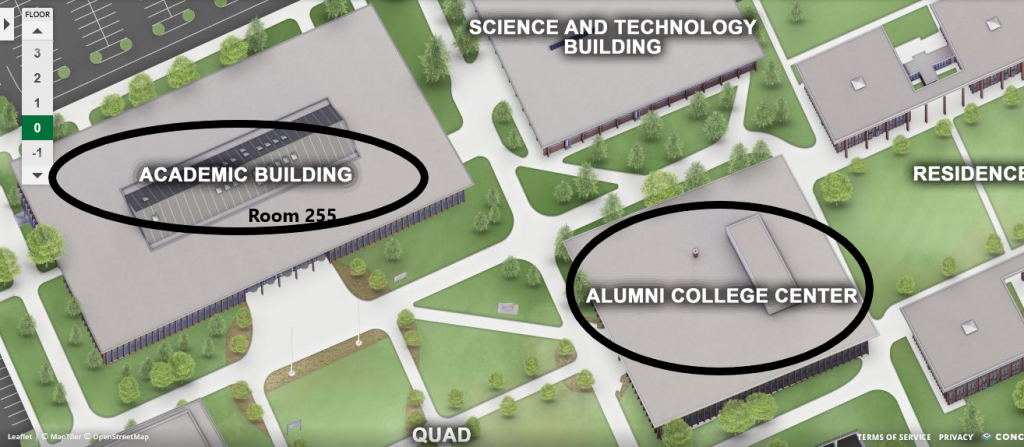 You will need to arrive at the Alumni College Center no later than 5:45pm for a weekday class and no later than 7:45am for a Saturday morning class.  After you are cleared for class you will then go the Academic Building, Room 255.
Saturday morning classes are to arrive 15 minutes early in the Academic Building Lobby using the doors closest to the Quad.  Please wait for instructor to go over the Covid screening.

Impaired Driver Program - Classes have RE-STARTED.  Classes are available Saturday mornings and weekday evenings.
The Center for Family Life and Recovery's Impaired Driver Program offers classes at various locations, serving Oneida, Herkimer, and Lewis counties on multiple days and nights of the week, including Saturdays. Our IDP instructors are approved by the NYS Department of Motor Vehicles, have years experience and have completed extensive training.
To sign up for this program and to receive your conditional license, please visit your local Department of Motor Vehicles.
List of DMV Offices:
Herkimer, NY: 109 Mary Street, Suite 111
Phone: 315-867-1132
Lewis County/Lowville: 7660 State Street
Phone: 315-376-5331
Madison County: 138 N Court St, Wampsville
Phone: 315-366-2251
Rome, NY: 301 W. Dominick Street
Phone: 315-336-6790
Utica, NY: 321 Main Street
Phone: 315-798-5817
*Some offices have sooner appointments than others.  Please call around to check open availability for CFLR classes.
---
CFLR classroom sites:
Utica: Mohawk Valley Community College, Room: AB245
CFLR - 502 Court St, Fourth Floor: Suite 401 Utica, NY 13502 - Large Training Room
Rome: Mohawk Valley Community College, Room: PC123 - This site is currently unavailable 
For more information about the Impaired Driver Program including fees, please call 315-768-2660 or email jpassalacqua@cflrinc.org.