Utica, New York (February 2022) – The suicide of Miss USA 2019 Cheslie Kryst is shining a light on the stigma of suicide and mental health in the Black community. In the United States (U.S.), suicide is the 10th leading cause of death for all ages and the 2nd leading cause of death for youth and young adults between the ages of 10-34 (CDC 2021)
The pandemic has played a huge factor in people experiencing anxiety, depression, or other mental health disorders and it has been harder for minorities to access mental health and substance-abuse services. Suicide rates have increased among Black adolescents in recent years. Black girls in grades ninth through twelfth grade were 60% more likely to attempt suicide compared to white girls the same age.
The Center for Family Life & Recovery, director of Prevention Services, Jodi Klostreich urges "Let's talk about it, ask the questions, get involved, be supportive, and lessen the stigma surrounding mental health.  Everyone struggles in their life with something, no one is immune to life's challenges and there is no discrimination regarding mental illness or addiction.  What is critical to saving a life is recognizing someone is struggling and really having a difficult time and asking them questions while being supportive. When someone is having an increased risk of mental health challenges this can increase the risk of suicide."
If you know or feel you or a loved one is struggling with a mental health condition, there is something you can do.  If you or your loved one needs immediate help, call: 911, MCAT at (315) 732-6228 or (844) 732-6228, or the National Suicide Hotline at 800-273-8255; Veterans Crisis Line at 800-273-8255 or Text 838255. The hotlines are free and confidential and available 24/7.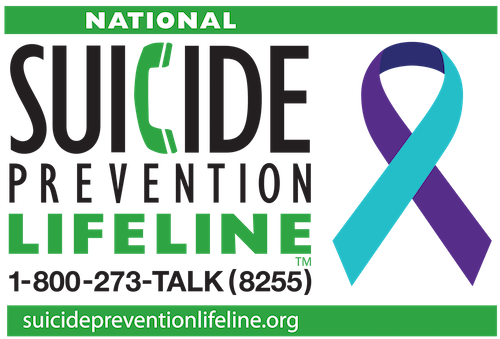 The Center for Family life & Recovery is there for you or loved ones.  The Center for Family Life and Recovery, Inc. is the lead agency for the Oneida County Suicide Prevention Program (OCSPP).  Our mission is to prevent suicide in our community by strengthening the coordination and accessibility of services; providing awareness of suicide prevention, facilitating intervention and post-prevention services, enhancing support to those affected by suicide, and providing awareness of mental health. We work to accomplish these goals in our schools, with our families, and in the community.  For more information on the many services and program we offer please visit whenthereishelpthereishope.com or call (315) 733-1709.