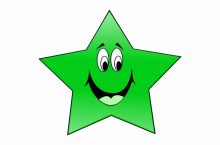 EAP Company Spotlight Alerts!
Team Up!
MVHS, Masonic Medical Research team up for faster COVID-19 test results!
Click here to check it out!
Indium Corporation
CFLR would like to give a big congratulations and thank you to our EAP company Indium Corporation for being a leader in staff safety during the COVID pandemic.  As you can see in the article below they were publicly recognized for their ingenuity and thoughtfulness in considering their employees' health, take a read for some excellent ideas on employee safety and the return to work!  Thank you for taking care of your employees Indium!
Check it out, click here!
Why our EAP is good for your business?
Employee Assistance Programs (EAP's) are a proven way to increase the likelihood of retaining employee numbers, increasing the efficiency and happiness of employees, and a way to let employees know you care.  EAP's are intended to help employees deal with personal and professional problems of all kinds that might adversely impact their work performance, health and overall well-being. At times, personal and work related issues may be difficult to handle.  Small problems can grow into larger ones, and it may be unclear what to do.  However, guidance from a trained professional can make all the difference.  Center for Family Life and Recovery's EAP is Central New York's leader in the provision of EAP services, with a 98% customer satisfaction rate.
"The Center for Family Life and Recovery EAP coordinator was happy to come to our facility and speak with our staff about Holiday Stress and Coping Strategies. This beneficial training session was very informative and useful. By the end of the training, our staff learned strategies for successful stress control and skills for a positive, healthy lifestyle. We appreciate the timely, responsive and helpful services provided by the Center for Family Life and Recovery EAP team. Thank you for your guidance and for always treating our employees with concern, compassion and respect. The EAP program has been a valuable resource to our organization."
-Billie Jo Hinds, Employee Wellness Coordinator at Masonic Care Community
"Not only does CFLR provide EAP services, but additionally we have benefitted from the various training offered over the years, including the NARCAN training in 2019. Your organization also goes above and beyond, participating in our Wellness Fairs and presenting for our Employee Wellness Program whenever we have requested. We highly recommend CFLR for EAP services, even though you provide so much more, to anyone looking for an excellent provider."
-Sandra Dare-Deputy Commissioner of Personnel, Oneida County Department of Personnel
"The town of Whitestown has had a professional relationship with CFLR for approximately 7 years. CFLR provides valuable services, such as prevention and support services, to Town employees through their EAP. CLFR has become a staple at our employee health benefit fairs for several years. Employees are always excited to stop by and discuss new programs and services offered by CFLR."
-Lisa Langdon-Director of Finance and Personnel with Town of Whitestown
CFLR EAP Services Standard Contract Offerings
• Short term counseling for the employee and the employee household members (7-9 sessions per issue).
• Assessment and referral service for long term issues.
• HR/managerial support-24/7 availability to support your HR and managerial staff through difficult interactions with staff, including assistance with suicidal employees.
• Supervisory referral management for employees who are required to attend counseling.
• 24-hour support, calls after business hours go to an on-call professional counselor (315)-733-1726 or 1-800-729-6822.
• In person, over the phone and video communication are available.
• Four locations; Utica, Rome, Syracuse and Herkimer.  We also offer affiliate services for those employees who are unable to meet with us comfortably due to distance.
• Completely Confidential, we do not schedule back to back appointments within the same company, nor do we supply any identifying information to employers.
• Online EAP portal, exclusive to EAP company employees only.
• Access to our Recovery and Prevention programs free services.
• Critical incident stress debriefings.
• Free 1hour training per year of your choice, we offer a wide variety of trainings which can be viewed in our training catalogue below: