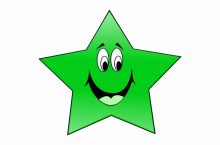 EAP Company Spotlight Alert!
CFLR would like to give a big congratulations and thank you to our EAP company Indium Corporation for being a leader in staff safety during the COVID pandemic.  As you can see in the article below they were publicly recognized for their ingenuity and thoughtfulness in considering their employees' health, take a read for some excellent ideas on employee safety and the return to work!  Thank you for taking care of your employees Indium!
Check it out, click here!
Why our EAP is good for your business?
Employee Assistance Programs (EAPs) are employee benefit programs offered by employers. EAPs are intended to help employees deal with personal and professional problems of all kinds that might adversely impact their work performance, health and wellness. EAPs generally include short-term counseling and referral services for both employees and their household members.
At times, personal and work related issues may be difficult to handle. Small problems can grow into larger ones, and it may be unclear what to do. However, guidance from a trained professional can make all the difference. CFLR, Inc.'s EAP is Central New York's leader in the provision of EAP services.
In addition to EAP counseling services, CFLR offers Critical Stress Debriefing (CISD), on site counseling for traumatic events and a variety of workplace wellness related trainings. Feel free to reach out to our EAP program Coordinator with interest/questions regarding training topics that all employees can benefit from.
EAP Counseling FAQ's
Free short term counseling interventions covered through you employer.
Covered up to 7-9 sessions per issue- our counselors will refer to long term continued counseling if needed.
Covers employees and family members living in the home.
Self-referred, and or supervisory referral (mandatory).
In person, over the phone, and or video chat options available.
3 locations; Utica, Rome, and Herkimer. We also offer affiliated agency EAP services for those employees located 50+ miles of the central NY area.
Completely Confidential- We do not schedule back to back appointments within the same company to secure confidentiality.
Call to schedule an appointment, Walk-in appointments not available at this time.
24 hour live answering service for after business hours, weekends and Holidays. You can call (315)-733-1726 or 1-800-729-6822.