Dunkin Donuts - Rome
1155 Erie Blvd W., Rome, NY
Please RSVP with Ashley Neuschel if you plan on attending, 315-768-2678.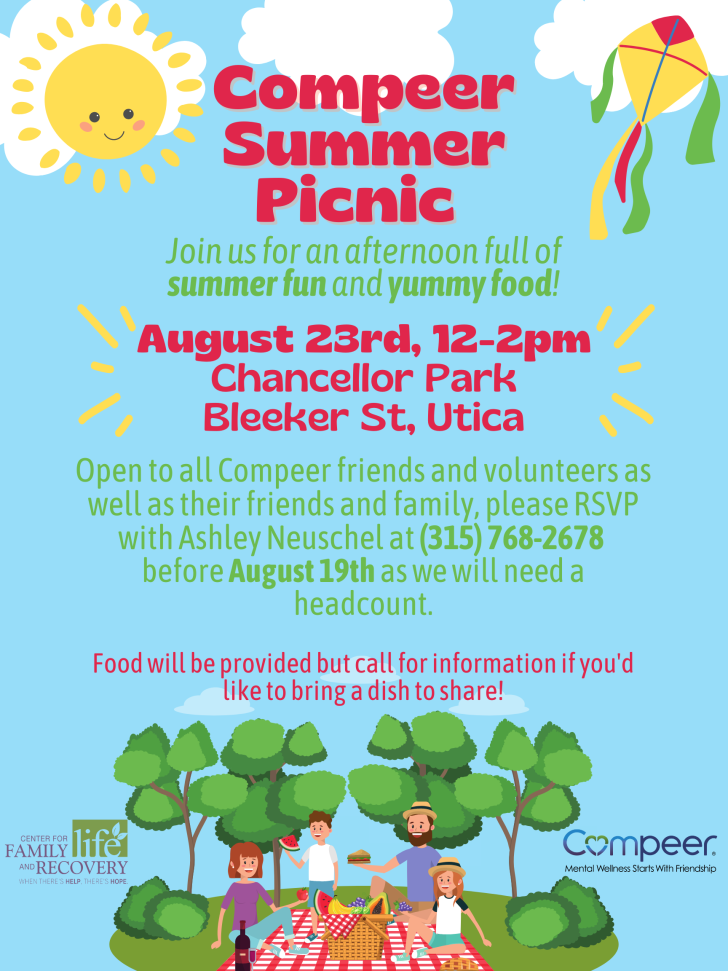 Chancellor Park
313 Elizabeth Street, Utica, NY
Open to all Compeer friends and volunteers as well as their friends and family, please RSVP with Ashley Neuschel at 315-768-2678 before August 19th as we will need a headcount. Food will be provided but call for information if you'd like to bring a dish to share!